Sarina Kashiwara / Guitar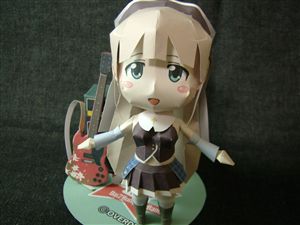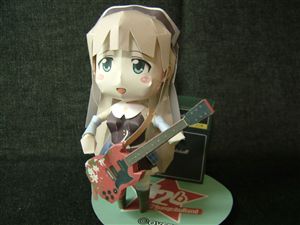 Two kinds, a normal type and a guitar type.
Full length = 14㎝
Work difficulty is high.
Probably, it will be required for creation for two days.

Terms of use
Drawing data is exhibited by the pdo file.
In order to use the file of pdo form PEPAKURA Viewer is required.(FREE)
Those who do not have need to download and install from an official site.

All images on this website are protected under copyright.
It forbids reproducing, correcting them, reorganizing them and reselling the drawing in this site without notice, without permission.


Attention!!
When you deal with a sharp-edged tool, be very careful.
When you use glue, make sure the room is well-ventilated.
This site takes no responsibility for all accidents caused with a papermodel.
Please understand that.

How to make
Pepakura viewer sets up before printing.
Configuration → Print configuration
line width=1
Resoltion(for bitmap print)=high or middle
(Very high is required in a mass memory)
Structure is almost the same as Kirari.
Therefore, please refer also to how to make Kirari description.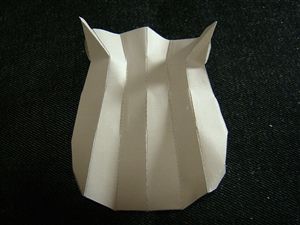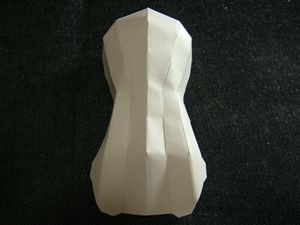 Back hair is delicately uneven.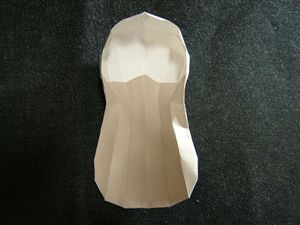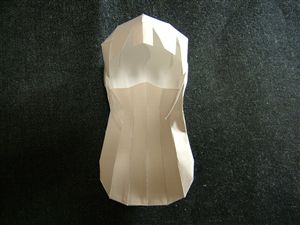 Unite the part made from the last process. Glue to sequentially from the bottom.
Glue to front hair.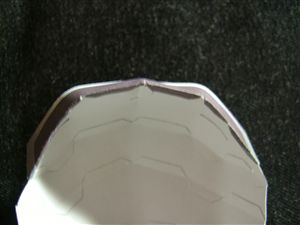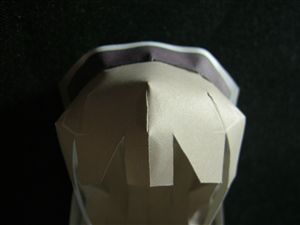 Glue only the parietal region of a veil on the reverse side of tab.
Unite a position and glue the boundary line of front hair and back one.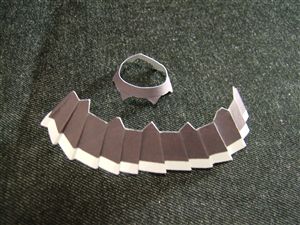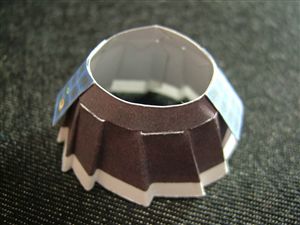 A scarf is symmetrical, seeing from the front.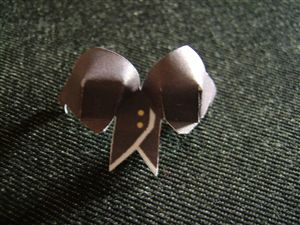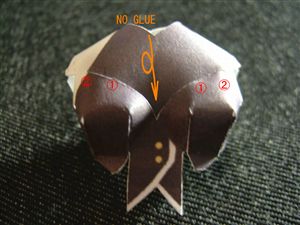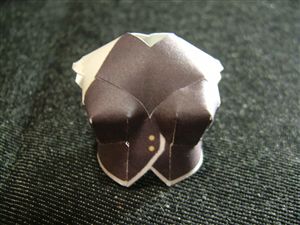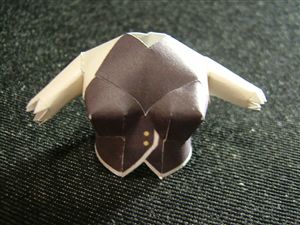 It is not necessary to glue to tab of the valley of a breast.
Glue in the turn from inside to outside.(1 → 2)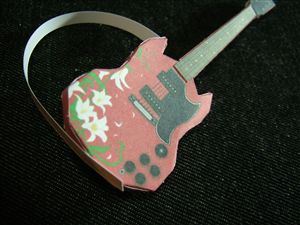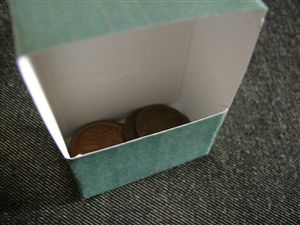 Guitar amplifier is also bearing the duty supporting the doll which cannot stand straight.
Therefore, put coin into inside not to fall, even if a doll leans.

Guitar alternative ver.2 (Apr 23, 2008)