concept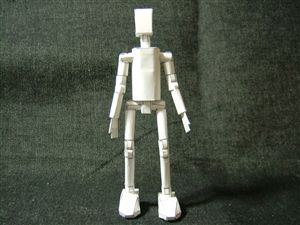 Joint movable paper doll
Full length : About 13㎝
A4 paper use : 2 sheets
Work time : 3 hours - 4 hours
Notes : Although it is a simple structure, manufacture requires fine work.


A new type of life which proliferates a number of individuals by being downloaded and reproduced.
In the process reproduced, change may appear (pattern etc.) in an individual part.
The signs are remarkable in especially a face.
Generally, the phenomenon of resembling man's downloaded face can see.
Furthermore, the character of the face gained once is saved.
And there is a report that being exchanged to another face is also possible.



··· very suitable.don't care.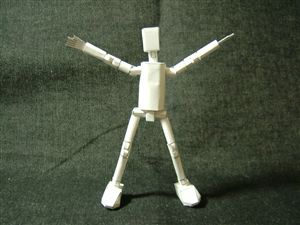 I move.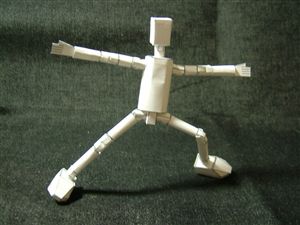 What is he doing?



Biohazard?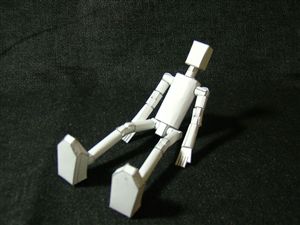 I was tired and will sit down.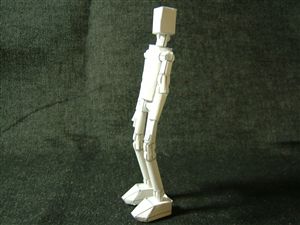 That fellow is whom?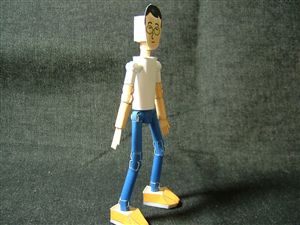 A suspicious fellow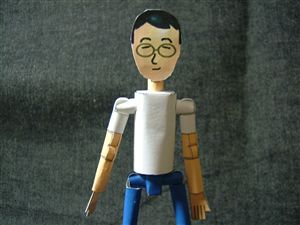 Dooooon!! A face zoom up
(Author self-portrait)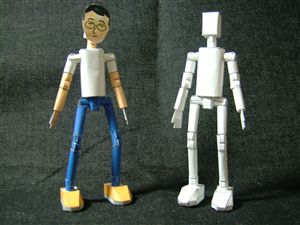 Two persons who gaze for a while.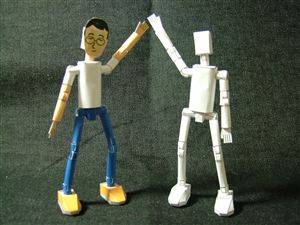 wrestling?


Completely congenial temper.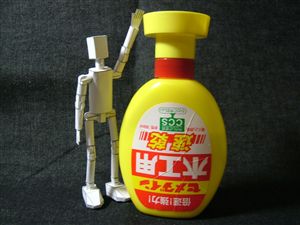 What is this? how big!!



(answer : bottle of adhesives)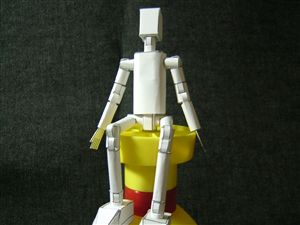 It sits down too.




how to play
I prepared two kinds, no color white model and colored alternative parts, as a drawing.

I think that the variation of dress will be increased by drawing a texture on the upper half of the body from now on.
Like the dress-up doll in a general meaning, dress is not made separately.
Because, there is only no technology which makes it me.
As for the people with technology, it may also be interesting to make dress independently, using white model as a framework.

When you want to stick your own portrait like the upper photograph,It is easy if avator creation site etc is used.
I used the mii editor this time.
I think that it is a system which can use upwards for free and is very easy to use.
Probably, as for picture size, 100×100 will be good.
The exported picture is stuck on picture edit software (Paint which is windows standard software etc) and printed.

Terms of use
Drawing data is exhibited by the Adobe Acrobat formal file.
In order to use the file of PDF form Acrobat Reader is required.(FREE)
Those who do not have need to download and install from an official site.


The PDF file is compressed in ZIP form.
Please use thawing after downloading.
All images on this website are protected under copyright.
It forbids reproducing, correcting them, reorganizing them and reselling the drawing in this site without notice, without permission.


white model
colored model
Combine each parts.

T-shirts type

Required tools
A4 Paper with thickness.(0.215mm=180g/m²-thick paper is recommended)
If it is thick paper more, work is impossible on a design.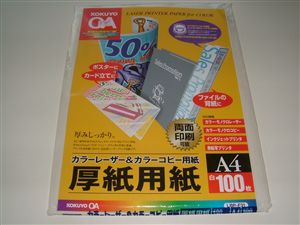 Scissors Cutting knife Cutting mat Glue Ruler Tweezers.
These are enough with a cheap tools.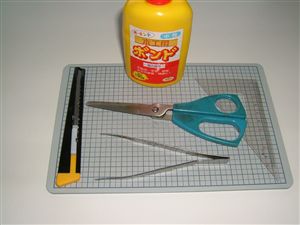 Attention!!
When you deal with a sharp-edged tool, be very careful.
When you use glue, make sure the room is well-ventilated.
This site takes no responsibility for all accidents caused with a papermodel.
Please understand that.

1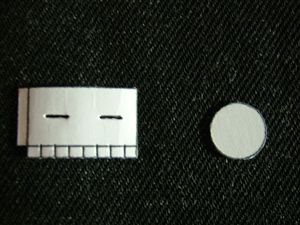 neck-01
2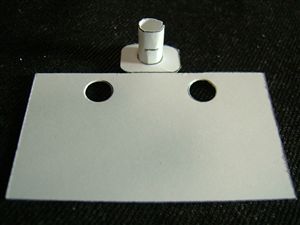 The size of the hole made in body-01 is 6mm in diameter.
neck-01 is inserted in body-01. NO glue!!
3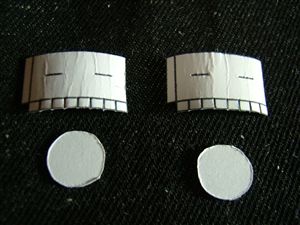 shoulder is made similarly. It inserts in body-01.
4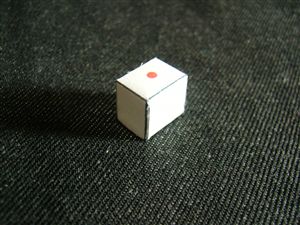 body-02 is assembled in the shape of a box.
It is glued on body-01.
5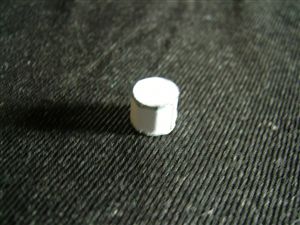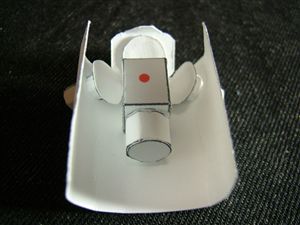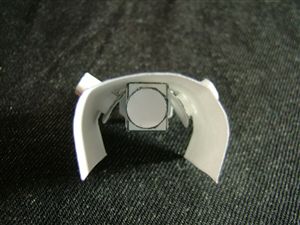 A pillar is made by body-03 and it glued.
Let's make it take the square lead.
6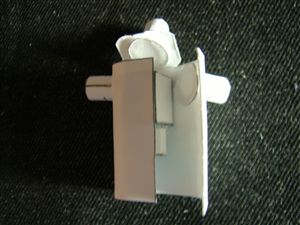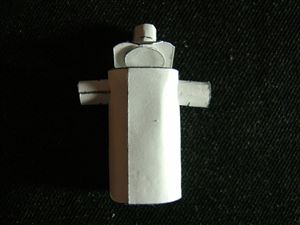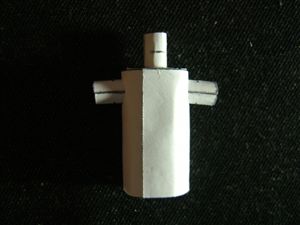 It glues and covers.
7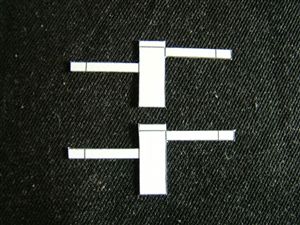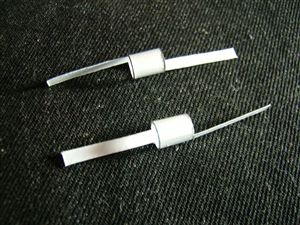 upper arm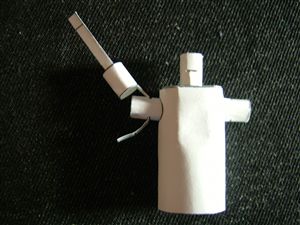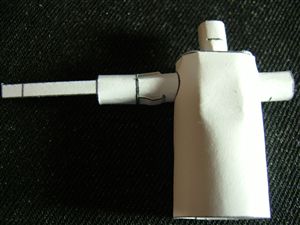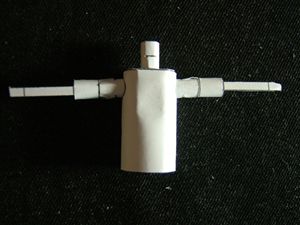 It will be hard to insert if a break is too narrow.
In that case, it is good in extending a few with a toothpick etc.
A tab is pinched with tweezers, and it inserts in a crevice and glues.
8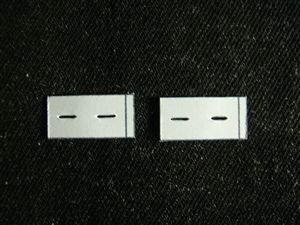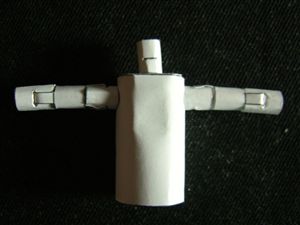 elbow
What was made cylindrical is connected.
9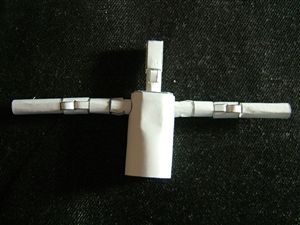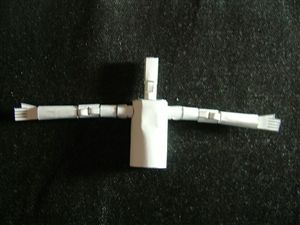 lower arm , neck-02 is connected similarly.
At end, hand glued together is inserted.
10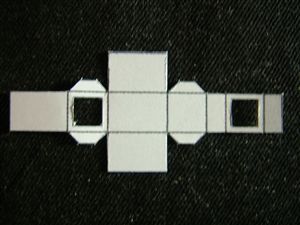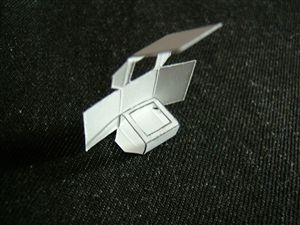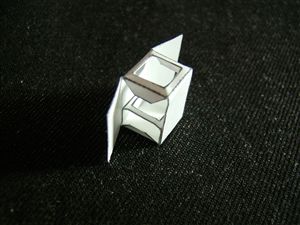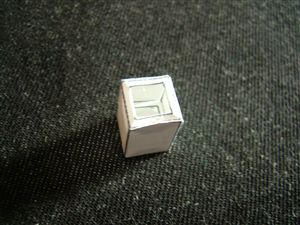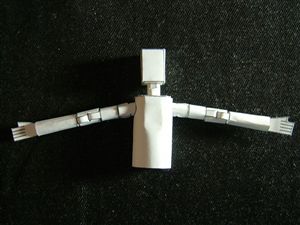 Make head.
A lengthwise direction is glued previously and, finally a side is glued.
11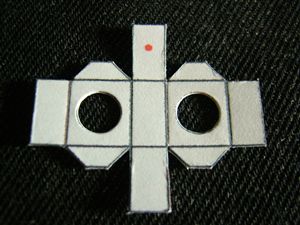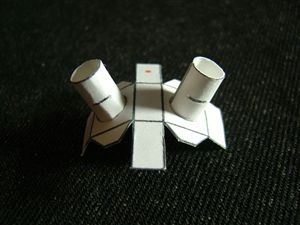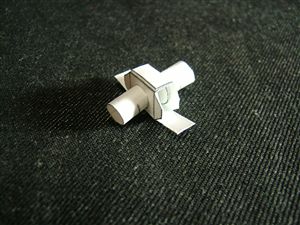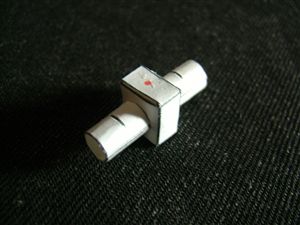 A cylinder is assembled by crotcn-04.
It inserts in crotch-03.
Be careful not to glued a movable part.
12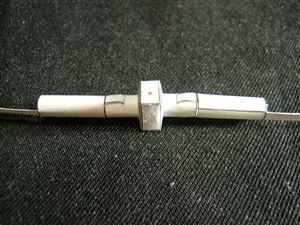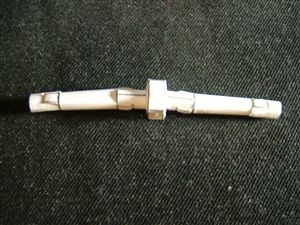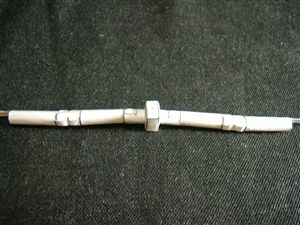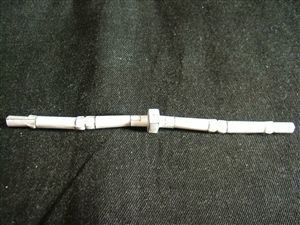 Connect in order of thigh,knee,shin,ankle.
13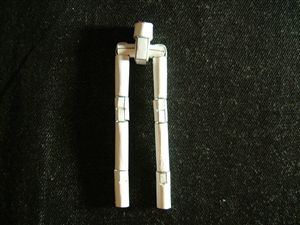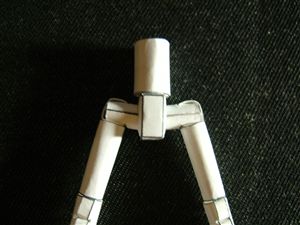 Assemble crotch-01 and glue to field with a red point.
Cylindrical crotch-02 will be put if adhesives get dry completely. NO glue!!
14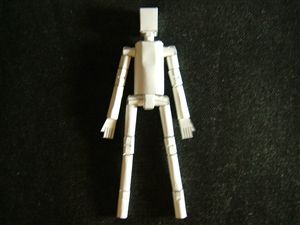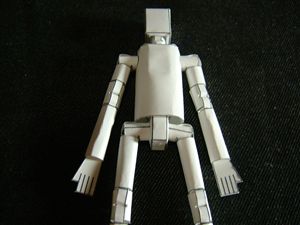 Connects with the upper body. Not glue.
When it is tight and does not enter into a pipe, a very short break is put in.
15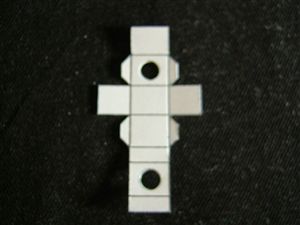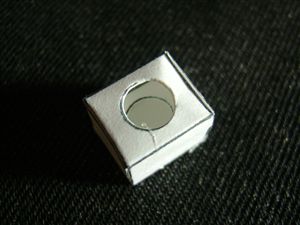 How to make foot , It is the same as head.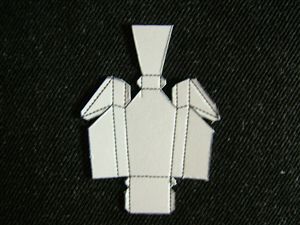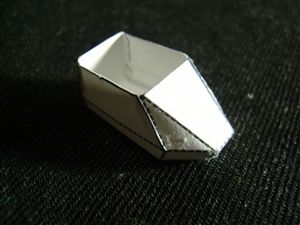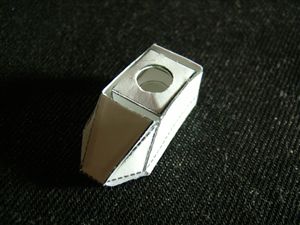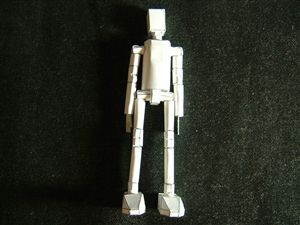 Glue foot to shose.
Inserts in ankle.
It is completion now.
making of guitar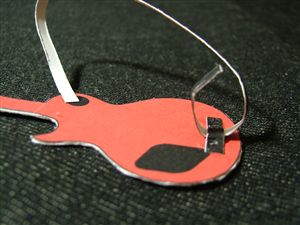 The position where a strap crosses is not glue. (Length can be adjusted)