What is Kira Kira? Who is Kirari Siino?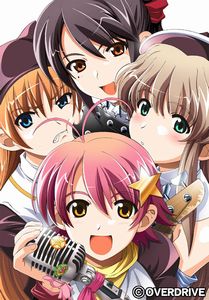 "Kira Kira" is a PC game on the theme of punk band.
"Kirari Siino" is the main heroine of the game.
She is very lovely vocal like Avril Lavigne.
I made her deformation model this time.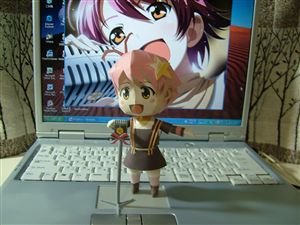 Full length is about 14㎝.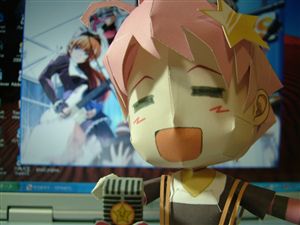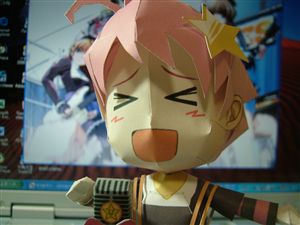 The texture of a face can be changed.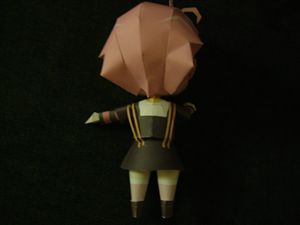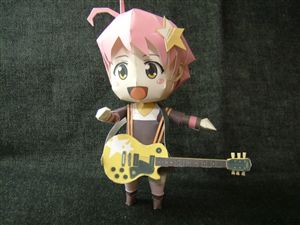 A back shot and a guitar version.

Work difficulty is high.
Probably, it will be required for creation for two days.

Terms of use
Drawing data is exhibited by the pdo file.
In order to use the file of pdo form PEPAKURA Viewer is required.(FREE)
Those who do not have need to download and install from an official site.

All images on this website are protected under copyright.
It forbids reproducing, correcting them, reorganizing them and reselling the drawing in this site without notice, without permission.


Notes
Drawing were corrected in Feb,2008.
Therefore, there is a part different from the picture of the following assembly instructions. But view is the same.
A correcting point. The length of the head. The number of division of the back of the head.
Attention!!
When you deal with a sharp-edged tool, be very careful.
When you use glue, make sure the room is well-ventilated.
This site takes no responsibility for all accidents caused with a papermodel.
Please understand that.

How to make
Pepakura viewer sets up before printing.
Configuration → Print configuration
line width=1
Resoltion(for bitmap print)=high or middle
(Very high is required in a mass memory)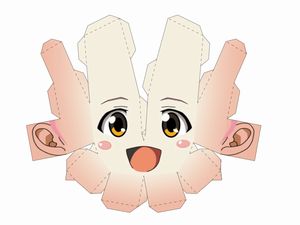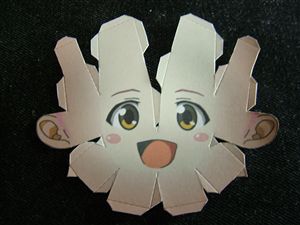 The central line is erased. An original line of cutting plane and a fold are as the left figure.
A center is glued first. Then, an outside is glued.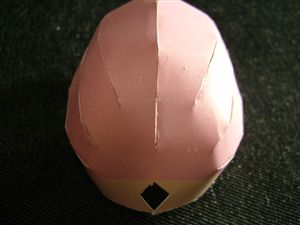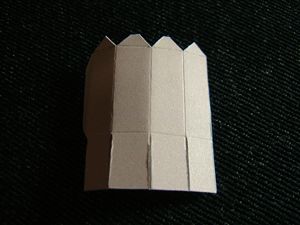 The head is similarly glued from a center.
A neck is folded in the portion of a break.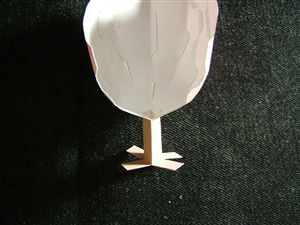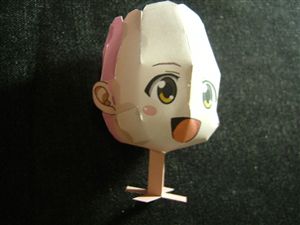 Glue neck to head.
Glue face to head.It glues in order from the bottom.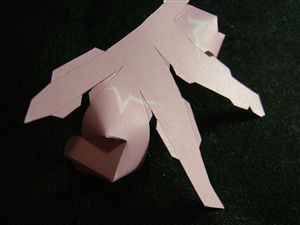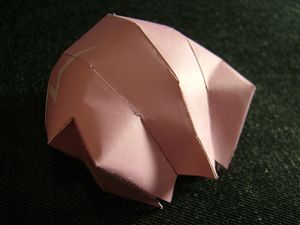 Back hair. Assemble previously broken line portion.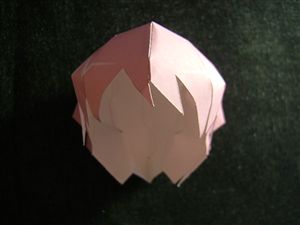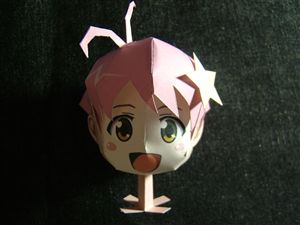 Glue front hair to back one.
A face and hair are adhesion needlessness.
Glue ahoge1 ,2 and star on a suitable position.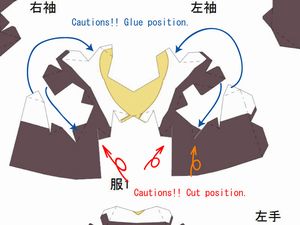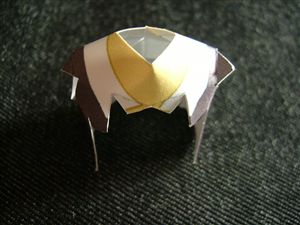 Notice dress about an glue position.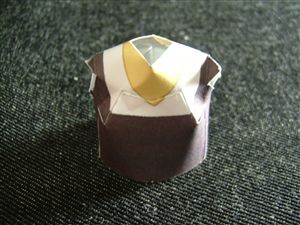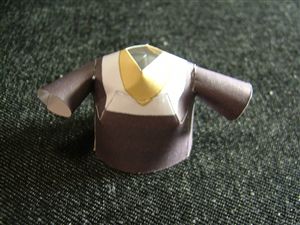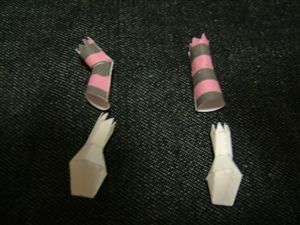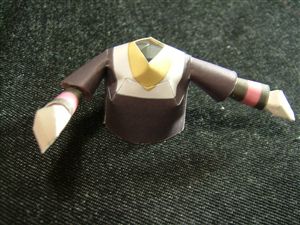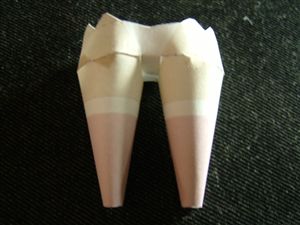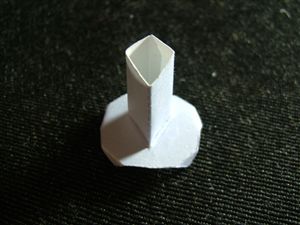 Glue a lower body sequentially from a leg.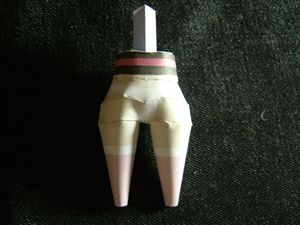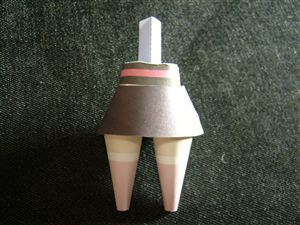 Cover with a support pillar.It is careful forward and backward. break is back.
Glue a skirt near the navel.The back side is no glue.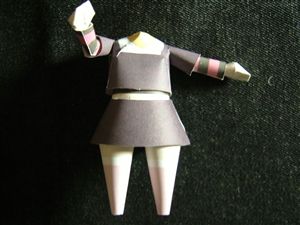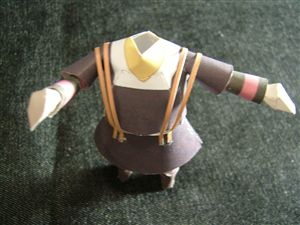 Put the upper body. Glue is unnecessary.
Glue belt on a suitable position.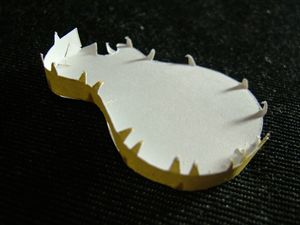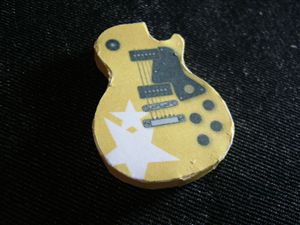 Glue side board1 next 2.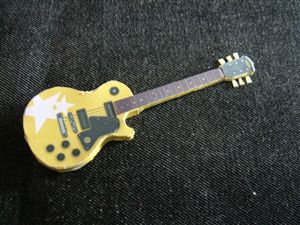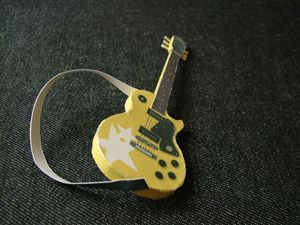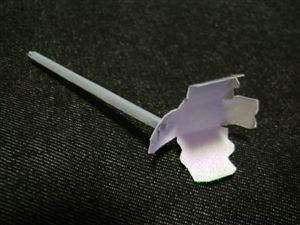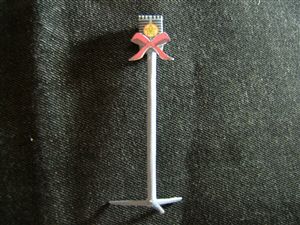 Glue a microphone stand to a microphone previously.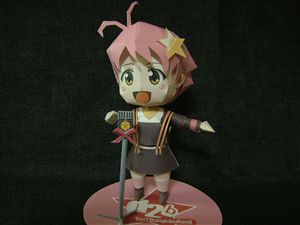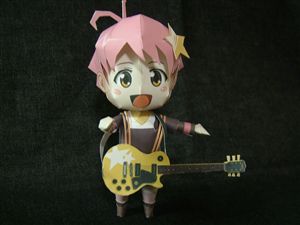 If it makes well, it will stand straight. When balance is bad and does not stand straight, glue a leg to a sheet.
It is completion.
Thank you for working.