Bevel Gear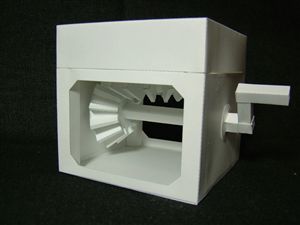 Turn like a Prayer wheel.


It is a prejudice that a gear ratio is different.
But it is functionally meaningless.

Terms of use
Drawing data is exhibited by the pdo file.
In order to use the file of pdo form PEPAKURA Viewer is required.(FREE)
Those who do not have need to download and install from an official site.

All images on this website are protected under copyright.
It forbids reproducing, correcting them, reorganizing them and reselling the drawing in this site without notice, without permission.


Attention!!
When you deal with a sharp-edged tool, be very careful.
When you use glue, make sure the room is well-ventilated.
This site takes no responsibility for all accidents caused with a papermodel.
Please understand that.

How to make
This file is premised on use with the PEPAKURA Viewer 3.
Pepakura viewer sets up before printing.
Setting → Print Setting
Thickness of line = 1~3
Resoltion(for bitmap print)=high or middle
(Very high is required in a mass memory)
Parts name is expressed as the button of "Show Parts Name."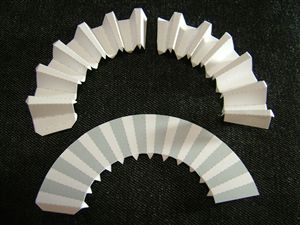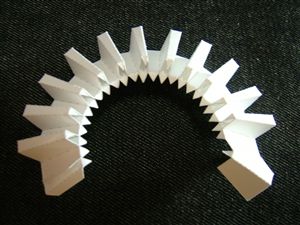 Bevel Gear(small = teeth12)
Parts Name "12gear_wheel, 12gear_teeth-2, 12gear_teeth-3"
Glue "12gear_teeth-2" to "12gear_teeth-3".
Glue the valley of teeth to the portion with a color of "12 gear_wheel" carefully.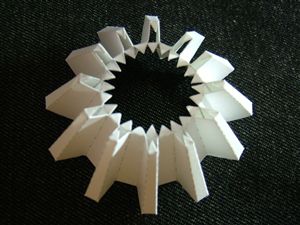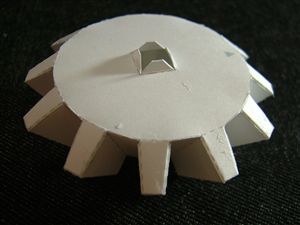 Glue "12 gear_teeth-2" to "12 gear_teeth-3", after glueing "12 gear_wheel".
Glue "12gear_teeth-1" in order of a diagonal line. (like the method of tire exchange)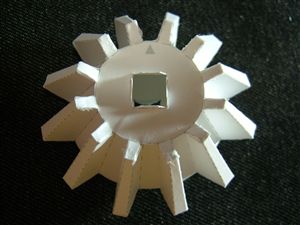 Unite the position of Triangle mark.
Also make Bevel Gear(Big = teeth18) by the same method.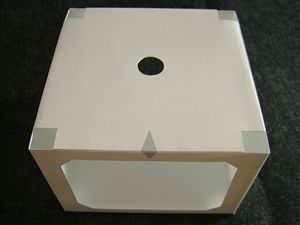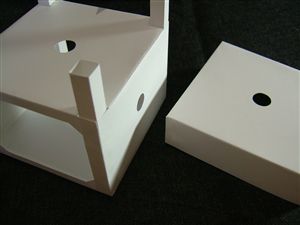 Parts Name "box_lower-1, box_lower-2, box_lower-3, box_lower-4"
Unite the position of Triangle mark.
Put "frame-1,2,3,4" and glue it.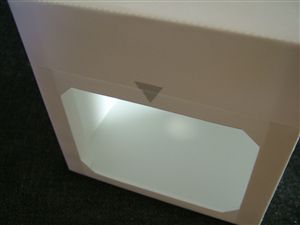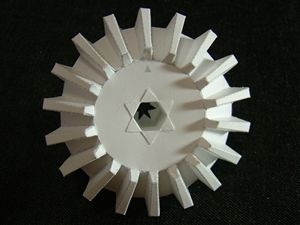 Unite the position of Triangle mark.
Put "18gear_shaft" and glue it.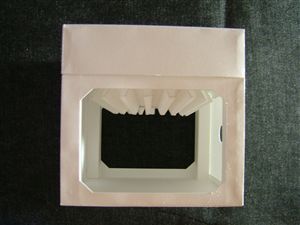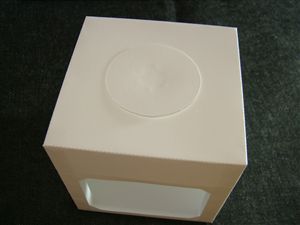 Glue "18 gear_stopper" to the end of axis.
Be careful of adhesion!! An axis rotates.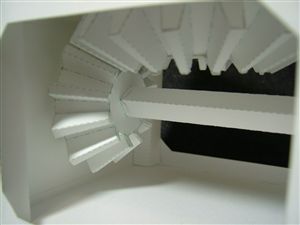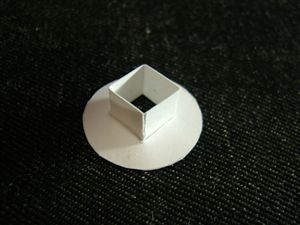 Put Bevel Gear (small = teeth12) into a box. Insert "12gear_shaft1-1".
A portion with a color overlaps with the width of the gear.
Glue "12gear_stopper-3" to the end of axis.
Assemble "12gear_stopper-1" and "12gear_stopper-2" like a right picture.(Hereafter, I call this a stopper)


Let a stopper pass on an axis.
Insert and glue "12gear_shaft-2" and "12gear_shaft1-2".

It is completion. Thank you for everything.