Fly?
Everyone has seen at once?
Leonardo da Vinci's "Aerial screw"
Or it may be able to be called the prototype of a helicopter.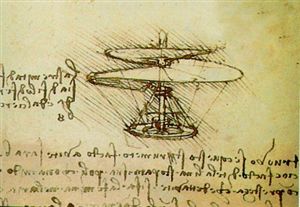 According to Mr. da Vinci's description,it is the structure of attaching spiral wings to a shaft and rotating it by four persons.
It is proved that it does not fly theoretically. But I do not understand at all.
Even so, da vinci is genius.
Terms of use
Drawing data is exhibited by the Adobe Acrobat formal file.
In order to use the file of PDF form Acrobat Reader is required.(FREE)
Those who do not have need to download and install from an official site.


The PDF file is compressed in ZIP form.
Please use thawing after downloading.
All images on this website are protected under copyright.
It forbids reproducing, correcting them, reorganizing them and reselling the drawing in this site without notice, without permission.


Drawing data FREE
Notation of the working method

Required tools
A4 Paper with thickness.(0.215mm=180g/m²-thick paper is recommended)
If it is thick paper more, work is impossible on a design.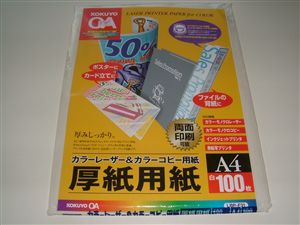 Thin Japanese paper "only for an ink-jet type printer"
Japanese paper was used in order to reproduce textures like the hemp cloth.
What is necessary is just to be able to reproduce soft touch.
Therefore, probably, it will also be interesting to try other materials.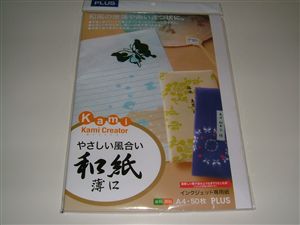 Scissors Cutting knife Cutting mat Glue Ruler Tweezers.
These are enough with a cheap tools.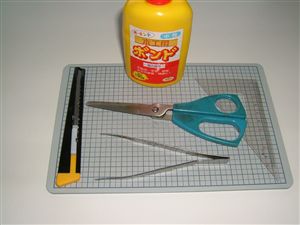 Attention!!
When you deal with a sharp-edged tool, be very careful.
When you use glue, make sure the room is well-ventilated.
This site takes no responsibility for all accidents caused with a papermodel.
Please understand that.

1
Print one sheet of paper for "Aerial screw 01".
2
Make an octagon pillar using "001,002,003".
Isn't it visible to someone's faces?
The persons who occurred to the very first are just those to whom you are doing love···
···It is a lie.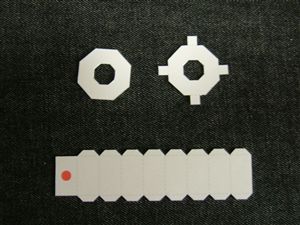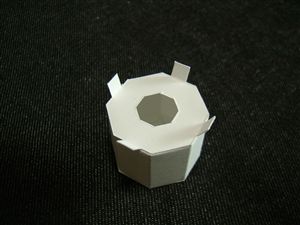 3
005 Extends cut end with a thin nib. It becomes easy to put in a tab.
Insert and glue a tab in 005.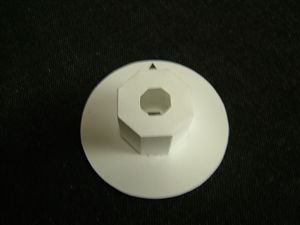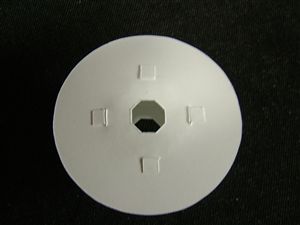 4
Assemble a ring using 007
The parts of the red mark are glued inside a ring.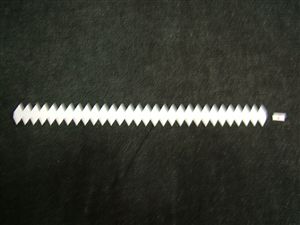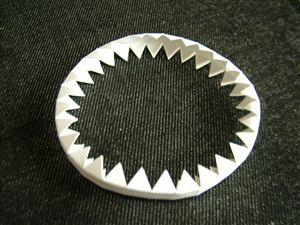 5
Glue 004 to ring.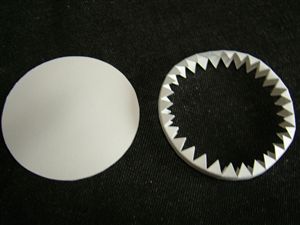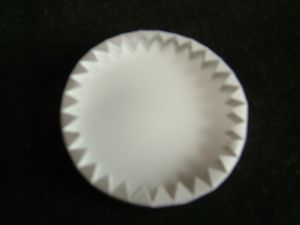 6
Glue two object.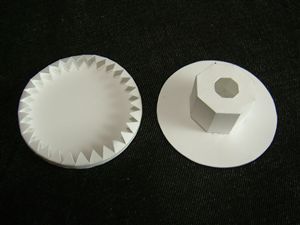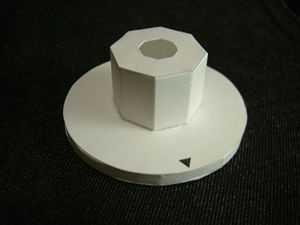 7
glue 006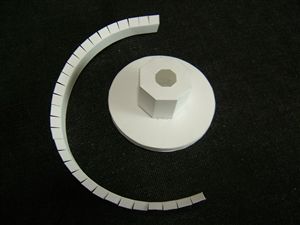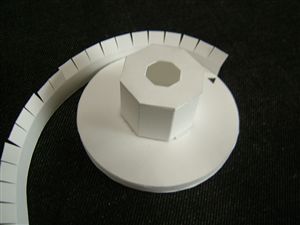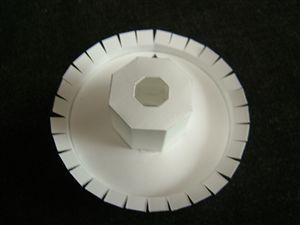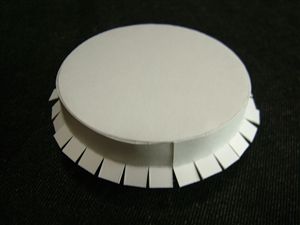 8
013 Connect each end.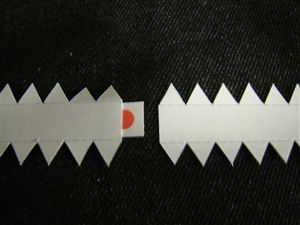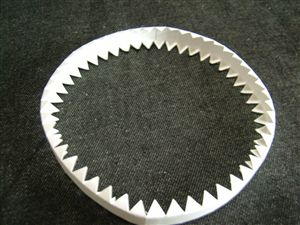 9
Glue to 014.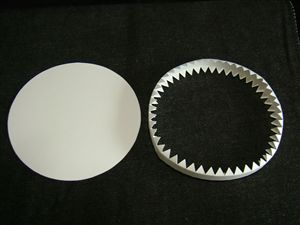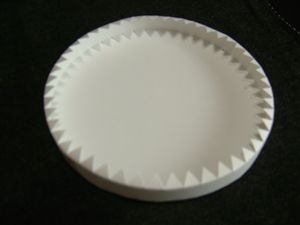 10
015 Glue two objects.The position of the triangular mark suits.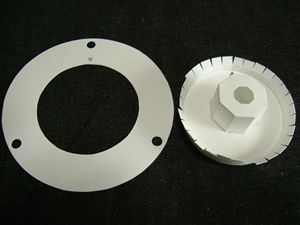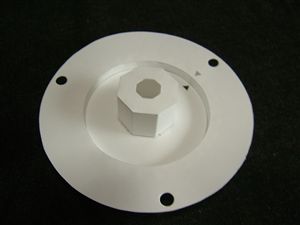 11
Be careful of a hole for a tab not to close.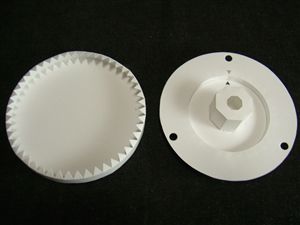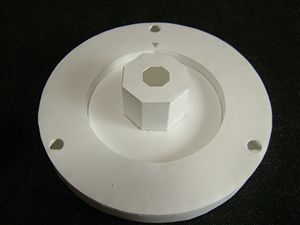 12
011 and 012
Glue 012 cylindrically.It passes through the × of 011.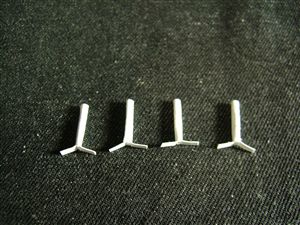 Glue 012 to 011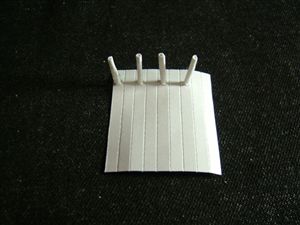 Assemble it to an octagon.
The pillar which made from the following process passe along the inside of an octagon.
Therefore, make an octagon loose.
13
Make the pillar of an octagon using 022.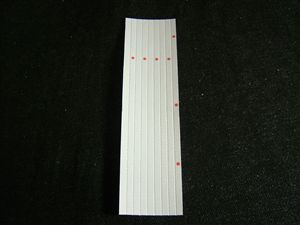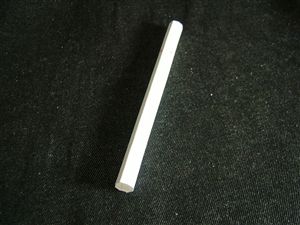 Glue 021 to red point of pillar.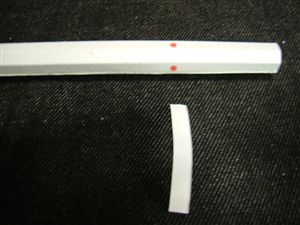 14
016.017.019
To the beginning,Assemble object(016.019) to pillar.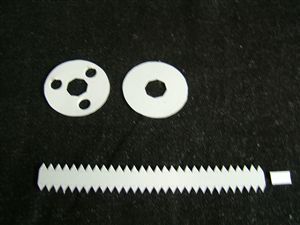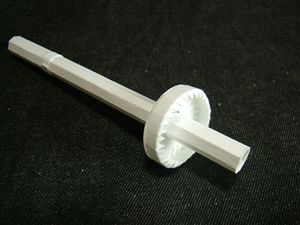 Next,glue 017 to object(016.019).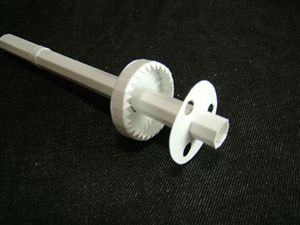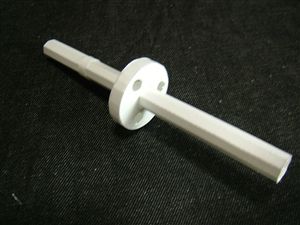 15
Assemble the opposite side similarly using 018 and 019.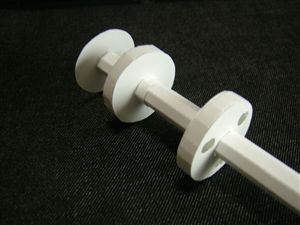 16
It unites. No glue.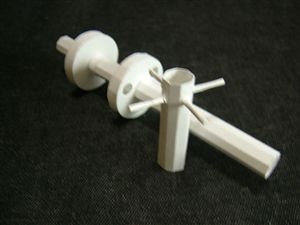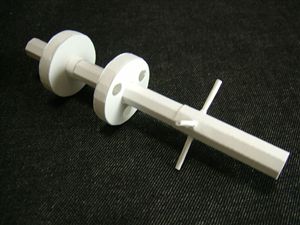 It unites. No glue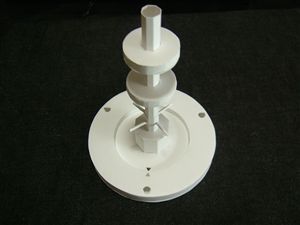 17
Glue 020 cylindrically.Insert it into hole.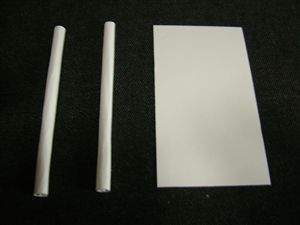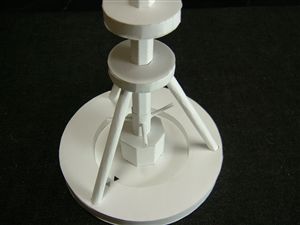 18
Make a triangular prism using 008 009 010.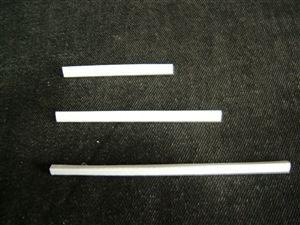 19
Print one sheet of paper for "Aerial screw 02".
Print on Japanese paper etc.
20
using 023 024 025
Fit the long side of 024 and short side of 025.
Glue 023 to those back sides.
024 is the upper part.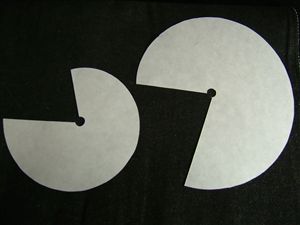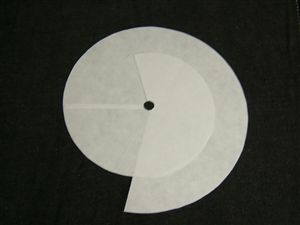 21
Glue triangular prism(008-009-010) to the back side of spiral wings.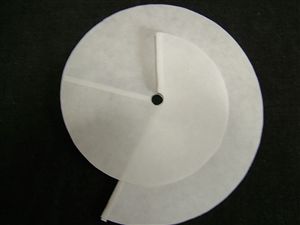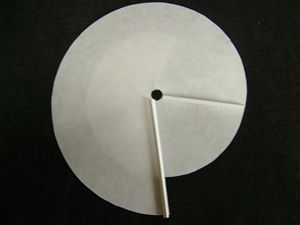 22
Assemble the spiral wings to base.
It will be completion.

Thank you for your works.